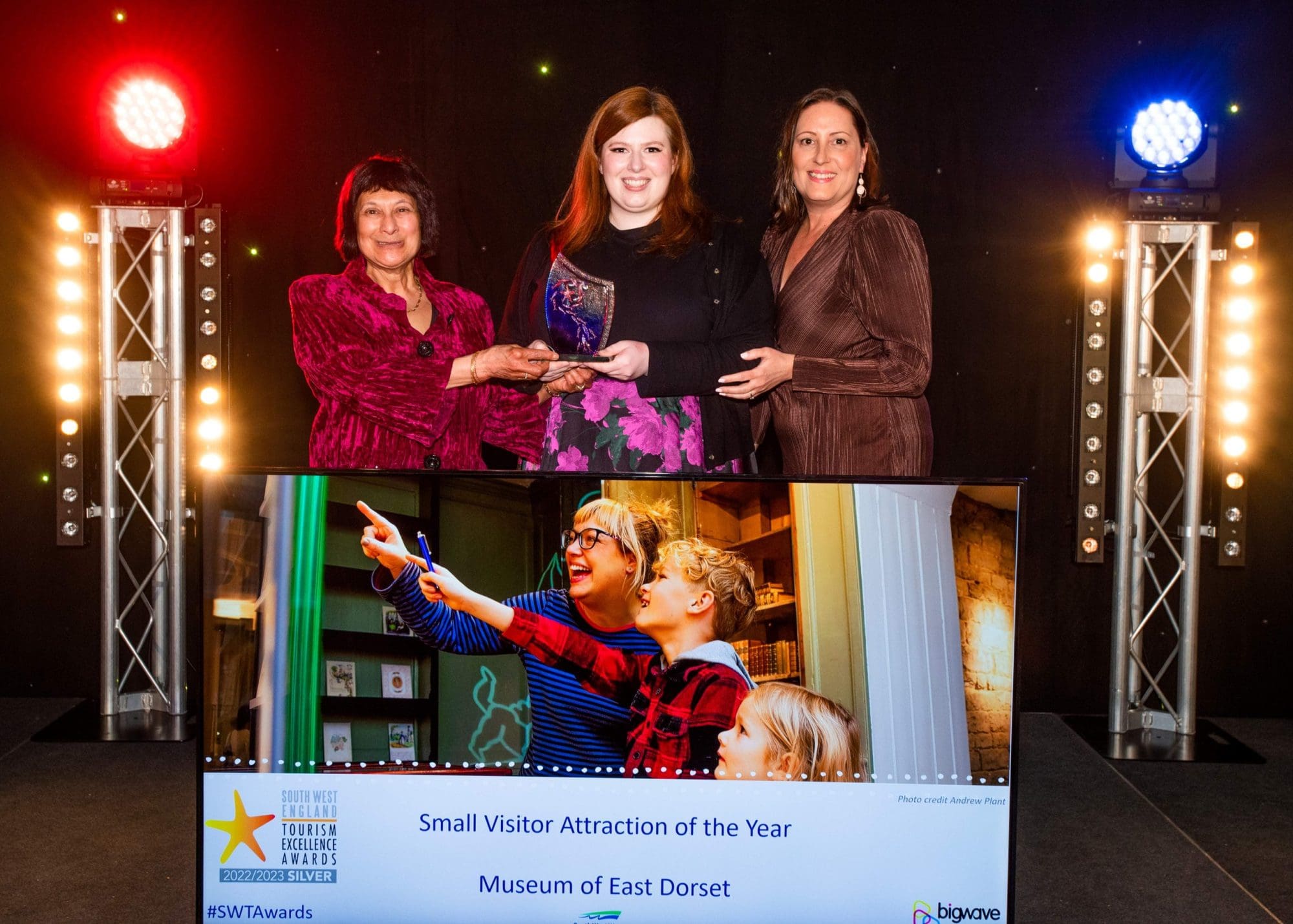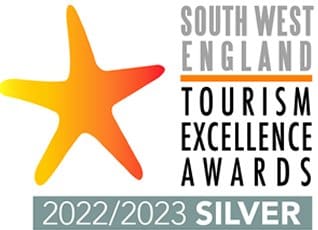 Museum wins Silver at South West England Tourism Excellence Awards
Celebrating success: Vanessa Joseph and Chezzie Hollow from Museum of East Dorset with Sarah Brown of Bigwave Marketing of Exeter which sponsored this award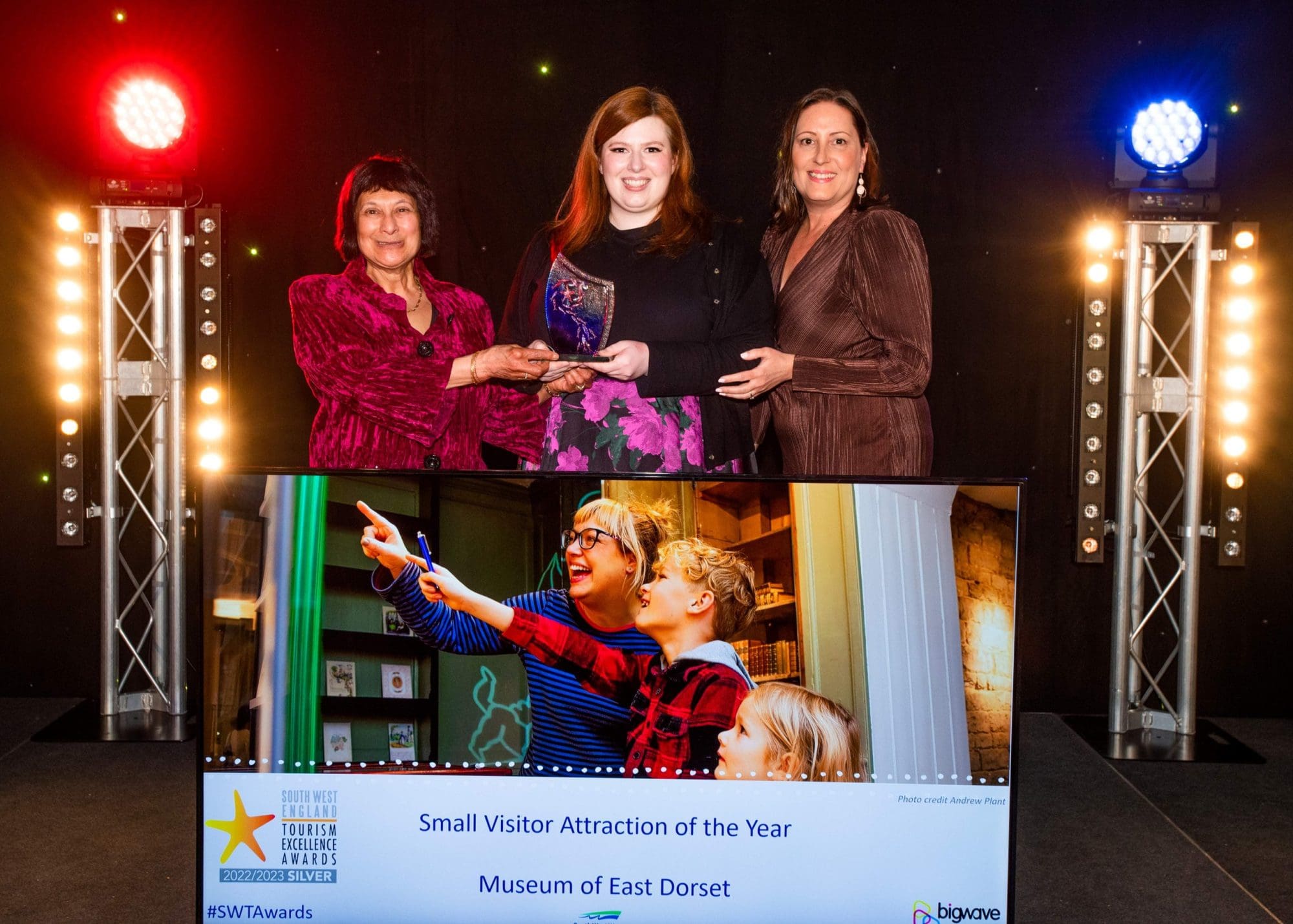 The Museum of East Dorset in Wimborne has scooped a Silver award for 'Small Visitor Attraction of the Year' at the South West England Tourism Excellence Awards. Following on from its Gold award at the Dorset Tourism Awards, museum representatives joined a host of prestigious businesses, sponsors and very organisations on 23rd March for the glittering award ceremony at the Eden Project in Cornwall.
The judges spoke of 'a surprising building and an even more surprising experience'. They described the Museum of East Dorset as 'a wonderful resource for the market town of Wimborne both for visitors and residents'.
The award is testament to the combined efforts of staff, volunteers, trustees, and the many local groups and organisations who work with us and help us deliver high quality services to the East Dorset community, and real public benefit through our learning and community engagement activities.
We look forward to welcoming you to our award-winning museum."
Allow three hours for your visit. The museum is bigger than you think!
Explore themed exhibitions and collections
Discover stories about people and places in East Dorset
Seasonal trails, crafts and fun hands-on activities
Historic house and walled garden
Garden Tea Room
Children's workshops & Little Explorer craft mornings
Living History days
Events and workshops