SMALL VISITOR ATTRACTION OF THE YEAR WINNER 2023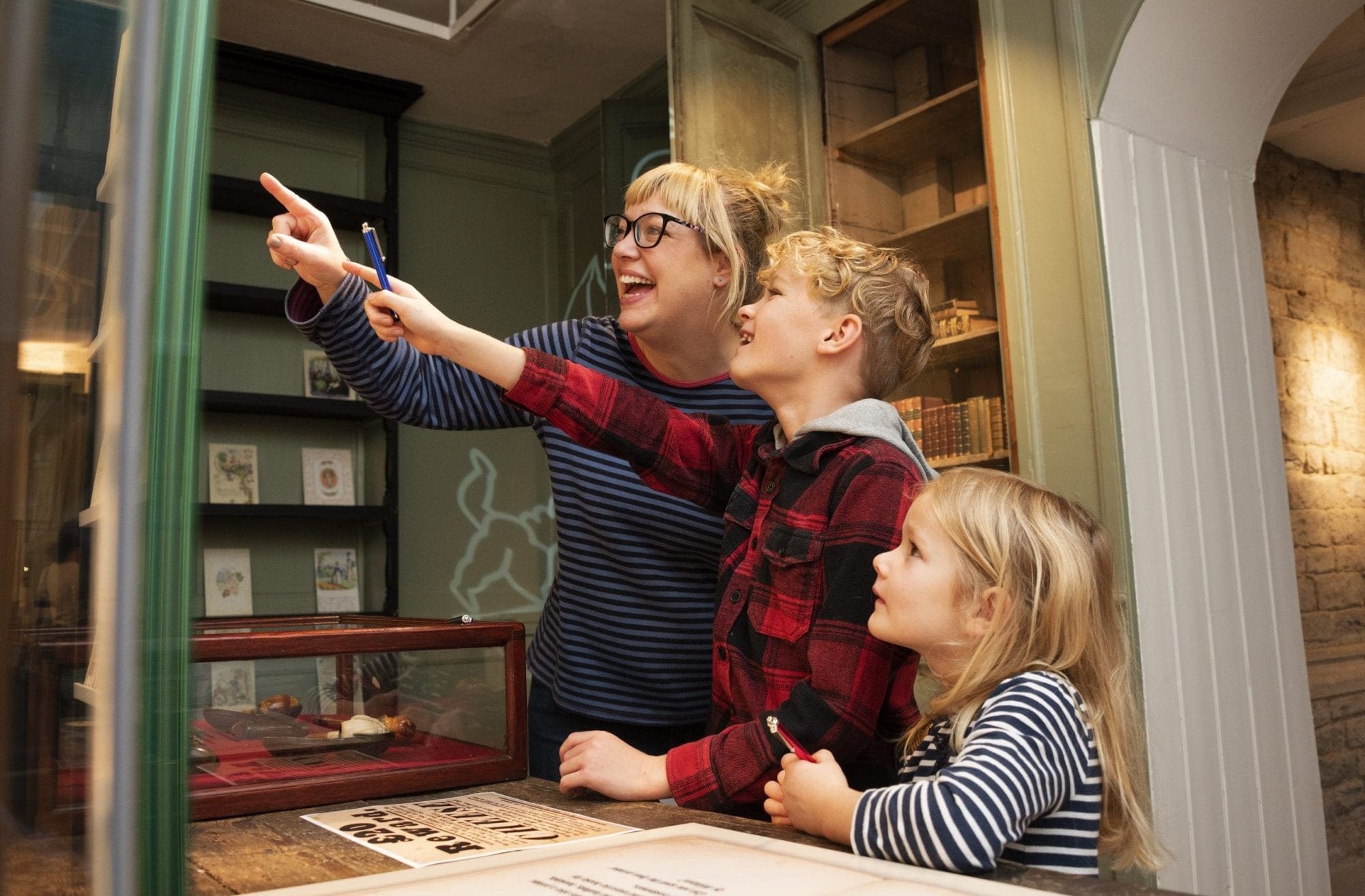 Step into our historic house and discover the fascinating stories of the people who lived and worked here over the centuries. During your visit, we invite you to explore the numerous collections and themed exhibitions, and find out more about Wimborne Minster and the surrounding areas of East Dorset.
Here at the Museum of East Dorset, there really is something for everyone, from the stunning Roman wall paintings and ancient archaeological artefacts to the beautifully preserved kitchen that takes you back in time.
However, you might just want to relax, take in your surroundings and watch the world go by, Why not enjoy a refreshing drink, delicious cakes, seasonal refreshments and more in our Tea Room which overlooks the beautiful garden?
Find us opposite the Minster church in the heart of Wimborne.
INFORMATION CENTRE
To help you make the most of your visit to the beautiful south coast, we offer a wide range of free local information as well as books and maps to purchase. Ask us for up to date information about what's going on at the museum and further afield. You can find us on the High Street opposite the Minster church.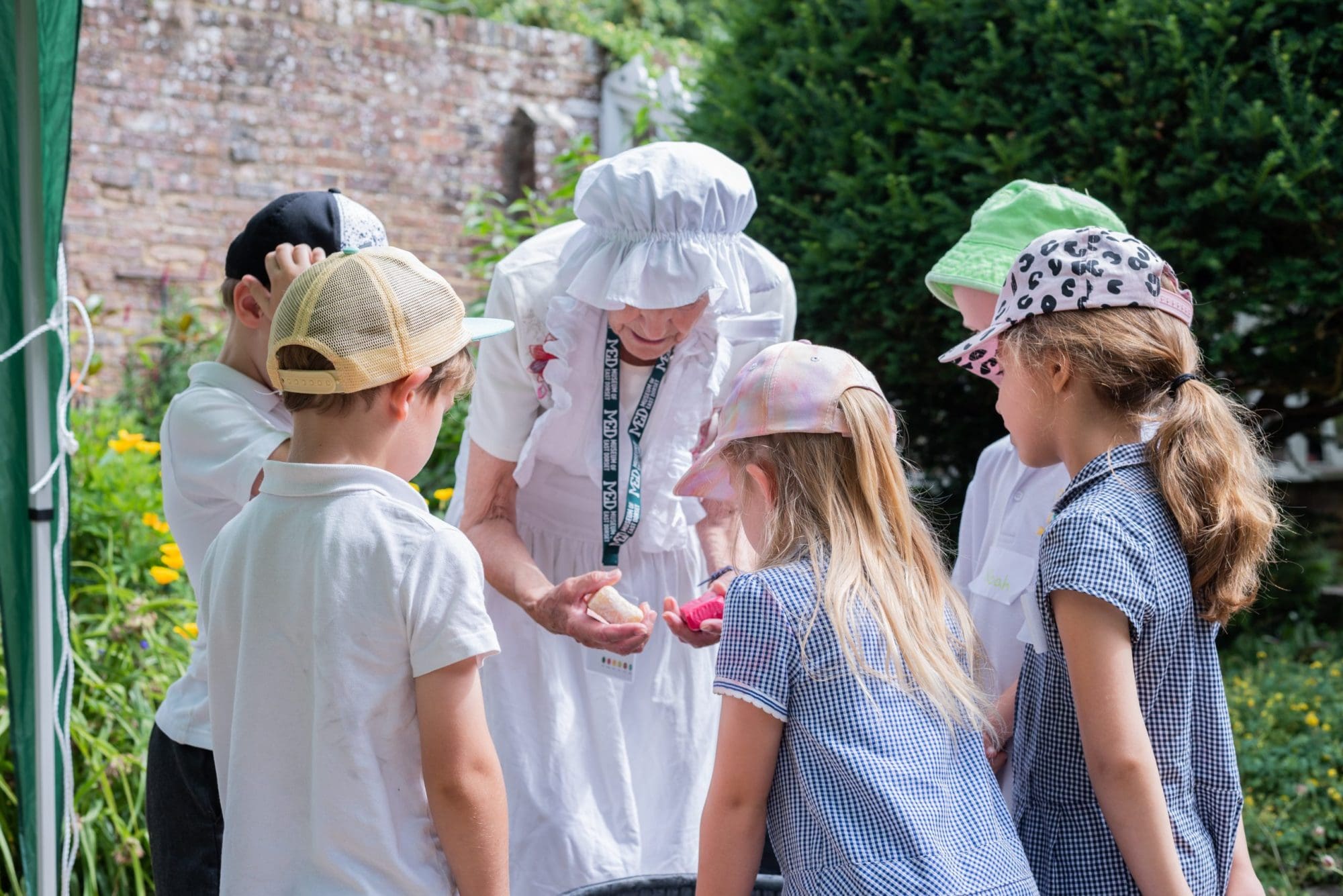 At the Museum of East Dorset, we honour the legacy of our founder Hilda Coles by upholding her vision of "a 'live' museum, a centre of education and culture…".
The vibrant activity programme offers varied and flexible learning opportunities for visitors of all generations, from early years to adults. Much of this activity takes place in the dedicated learning space of the Hilda Coles Open Learning Centre.
A true gem in the heart of Wimborne Minster, the Tea Room is set in the idyllic garden of the museum. Take a moment during your visit to enjoy a cup of tea or coffee and savour the sights and smells of the beautiful garden. Our team of friendly volunteers will be pleased to serve you a range of light refreshments. A visit to the Tea Room also affords a wonderful opportunity to take in the surroundings of the heritage-planted walled garden, lovingly cared for by our fantastic volunteers.
The garden is open to the public and offers a safe place for visitors of all ages and abilities to relax, explore and enjoy. The garden is 100 metres long and extends from the back door of the historic house to the Mill Stream. It is part of a medieval burgage plot, which was created by town planners in the 1200s. The present layout of flowerbeds and lawns was developed largely by Blanche Coles and her daughter, Hilda.
Today, you can find many traditional fruit trees as well as quinces, a medlar, a walnut tree and a black mulberry.
Whether you are visiting the museum itself or simply passing by, the gift shop at the Museum of East Dorset is open for all to explore. The shop is a treasure trove of locally sourced food and drink, unique gifts and charming, handcrafted items.
If you are looking for a special present, a Dorset delicacy or just something to remind you of your visit to Wimborne Minster, you will find plenty to choose from.
BOOK SHOP
Discover a book lover's paradise of second-hand books in our Georgian book room. It's the perfect place to find a literary gem and is stocked with classics and favourites, as well as some more unusual and unique works. There is also a wide selection of non-fiction.
As a charity, we rely on the generosity of our supporters to ensure that we can survive. Your support, at any level, is hugely important.
Whether you would like to volunteer some of your time, join our Membership scheme or make a donation, there are many ways of supporting the work of the Museum of East Dorset.
VENUE HIRE
The Hilda Coles Open Learning Centre, nestled in the garden of the museum, is home to our Tea Room and Meeting Room. The ground floor space is usually available for hire and has adjacent toilet facilities and Tea Room access.
If you're not able to visit in person or are not quite ready to venture out to us, there are still many fantastic opportunities to learn and explore. Our virtual museum provides an interactive way to experience the museum remotely. With a 360° tour, community exhibitions, virtual events and children's creative activities, there is something for everyone to enjoy from the comfort of your own home.